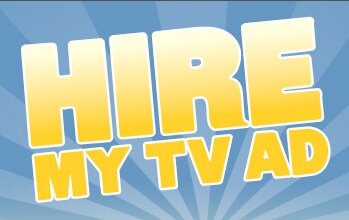 Oh my God! It's been months since Careerbuilder announced that a winner had been selected in their "Hire My TV ad" commercial contest. But they never actually announced WHO that winner was. I had assumed that they wanted the winning video to be a surprise when it aired during the superbowl. (the point of the contest was to create an "idea" for a commercial. The winning video would be re-shot and maybe aired during the 2010 superbowl.) So I was shocked when I checked the contest site today and saw that the winners had been posted. I was even more shocked that there were 3 (three!?) winners and not one.
The grand prize in this contest was $100,000. Or at least it was supposed to be. I have to guess that Careerbuilder split that prize money among the three winning videos. The winners in this contest were selected by Careerbuilder and voting had no effect on the outcome. Also, keep in mind that production quality didn't really matter toooo much since the commercial that airs during the superbowl would be re-shot.
Winner #1

Winner #2

Winner #2



So yeah…those are good. I could see the first and third one on TV. It's weird but both of them feature a boss giving a "bad" employee a high-five for their weird behavior. How the second video won I have no idea. It's kind of funny but it promotes the negative "angry black lady" stereotype and would probably make some people unhappy if it actually aired.
So which video will be re-shot? Here's what the contest site says about that:
"Thanks to all of you who submitted videos for our hiremytvad contest. There were so many great videos that it was difficult to just pick one. We have chosen three as our grand prize winners!! Take a look at our grand prize winners and the winner of the Fan Favorite contest below and watch the Big Game airing on or about February 7th, 2010 to see if one of the co-grand prize winners is selected for our commercial."
Catch that big "IF" in there? I have a feeling that none of these commercials will be re-shot for the superbowl. However, I wouldn't be surprised if at least one on them (Burrito town) aired on TV, as is.